Compliments of the season to my fellow Karatekas, parents and guardians, instructors, friends and family! I would like to thank everyone for your tremendous support in 2008.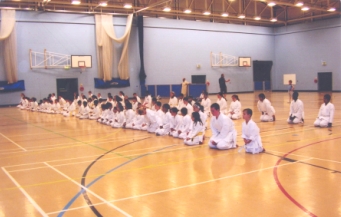 Special recognition goes out to the parents because without the parents who bring the kids to classes' week in week out through thick and thin we would not have a club! So Thanks for the support!
I would also like to congratulate everyone who graded this year. Well done to every one of you. This year marked a special achievement to a set of dedicated students who achieved their brown belts; Adrian Heeks, Adam Hameed, James McDonell, Edward Singh, Vithushan Karunakaran, Azad Mohammed, Emily Heeks and Hashim Ghazanfar.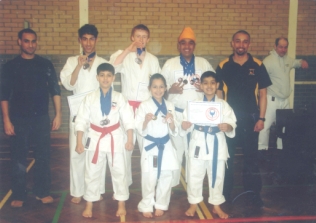 The year started off with the the Kaizen ryu invitational tournament followed by the seitou ryu invitational tournament where the students gave good account of themselves and came back with lots of medals.
The major event of the year was the visit of our senior instructor from Australia Rod Martin Sensei.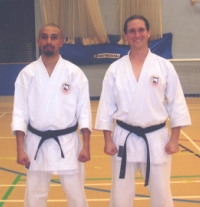 We had the summer grading and seminar held here in Manchester, followed by the seminar hosted by Krishan Wahdia Sensei in London (Hoshindo). Also there were seminars hosted by Indran and Marie Talabalan ( kaizen Ryu ), Richard and Caroline Gregory(seitou ryu), Jo Britton (kiwamini Kai).
Finally we had the Summer Camp where everyone got together trained and socialized and had a good time.
U.M.A. (United Martial Alliance) British Open Tournament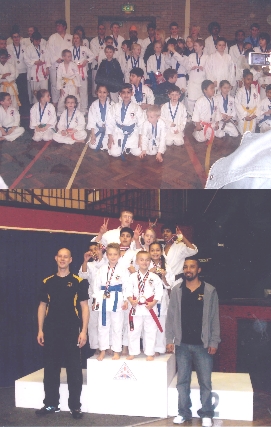 This Year the tournament was held in Burton-upon-Trent in Staffordshire. We took our tournament squad to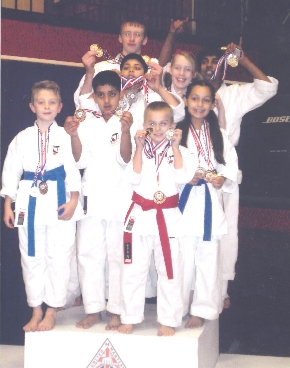 compete in individual kata, kumite, team kata and Kumite.
We came back with a total of 24 medals which included British open champions gold 2008 in kata and Kumite.
The squad did the club proud!
HO Shin DO students at the G.M.P martial arts event in aid of C.L.I.C Sargent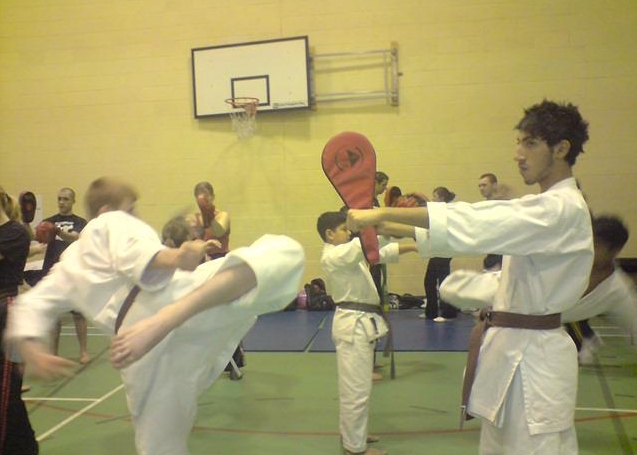 On November 22nd we took some students to a charity event organized by greater Manchester police in aid of children with cancer. Ho shin Do Uk was there to support Greater Manchester police martial club, attempt a Guinness world record( three day marathon martial arts session) attempt in support of C.L.I.C sargent( caring for children with cancer). We enjoyed the training and taking part. It was an enjoyable experience and all for a great cause.
Boxing Gym
In October this year we started training at the boxing gym in Burnage. This gave us access to all the equipment required for training. The classes are held on a Wednesday and Friday from 6.00pm.
The students are enjoying the facilities available.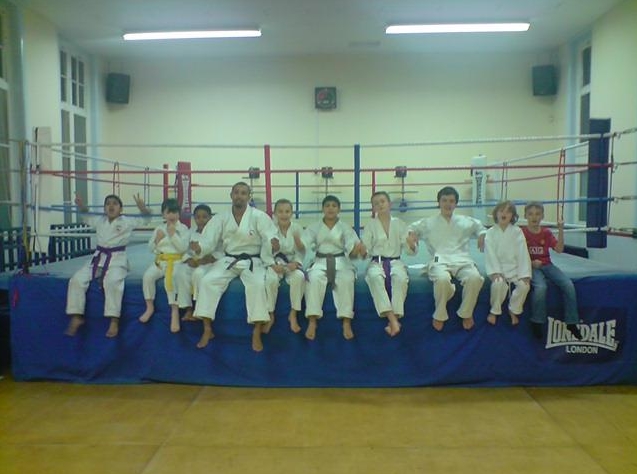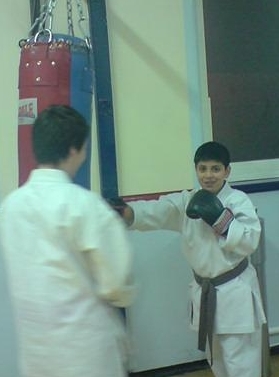 Children in Need Day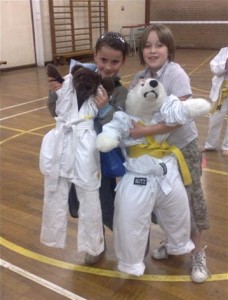 Students from Ho shin Do here in the UK, dress their teddies up as Karatekas!
All for fun and a good cause!
Kumite Seminar December 6th 2008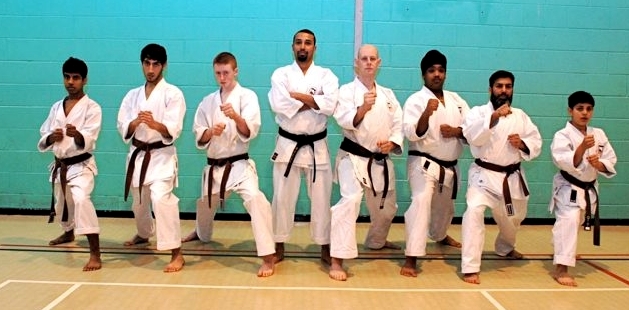 We invited our friends from Goshukan (Phoenix Karate Club) vasibon, tanat and their Sensei Kingsley to be part of our seminar. It was hosted by me and Sensei Krishan from Ho Shin Do in London.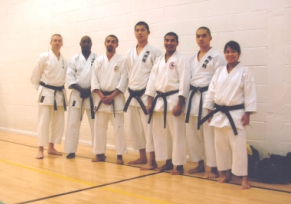 Sensei Kingsley took the kids to one side and thought them some basic kumite techniques. While the adults and brown belts got to spar and watch some top quality sparring. It was an enjoyable day for everyone!
In 2009 !!
There will be a host of events happening in 2009. We have the visit of our senior instructor Rod Martin Sensei in March. There will be seminars for all grades to attend and also an opportunity for students to attempt their next grade at the grading.
There also is a rare opportunity for higher grades to train with top Japanese master Fujiwara in London.
Tournaments for students at all levels. We will be entering some British and international tournaments this year.
Personally I look forward to my trip to Japan. I will be joining Sensei Rod out in Japan for a month of training to gain some top quality tuition. I can assure the knowledge and time spent out there will be of benefit not only to me but to you all!
Finally once again I want to thank all students for their loyalty and support. I look forward to seeing you all soon to do some karate!

Yours in Karate,
Steve Sijuwade Sensei
Ho Shin Do UK